The Concert Art Series 2016
"An Expression Of Art And Music"
CONCERT ART SHOWS: We are proud to present our non-profit organization 501 (c) (3). Every show is top level entertainment for the worthy cause that benefits the artists and helps needy kids! Audiences relax and enjoy our art exhibits and live performances. Donations raise funds for needy kid scholarships through accelerated education in the visual & performing arts. These extraordinarily gifted youth are 9- 19 years old. The shows feature emerging opportunities to introduce gifted entertainment to the community. The demographic of fans, friends, family, and concert-goers extends from Los Angeles to Santa Barbara. Our main base is primarily from greater Ventura County. We encourage all to come enjoy the events. Thank you for your support. >>>See The Help The Kids Cause >>>See Our New Student TV Show
THE PRIME TIME RESORT EVENT
: Saint Pierre Performances at Murrieta Hot Springs Resort, California (formerly "The Resort Of The Rich & Famous".
Monday- Wednesday, April 18- 21, 2016
>>>More Info
>>>RSVP For This Event
Get a 4 day/ 3night Resort Package for
$298
including 8 gourmet meals, room, Christian speakers, music concerts, Facebook workshops, Google search workshops, smart phone creative apps workshops, and unlimited hot springs "soaks".

Our Latest Fundraiser "Send A Needy Kid To College"
in Downtown Ventura. First Friday May 6, 2016 6pm to 9pm
RADICAL PARTY FIRST FRIDAY INVITATION: Saint Pierre @ the WAV
The Eclectic Party Friday Studio 218
RATING: ☆☆☆☆☆+
Celebrate the a great night! Host
Saint Pierre
welcomes you to this amazing studio & music art exhibit with some of the most interesting art creativity. Enjoy one of best times out. You will experience total relaxation, as
Saint Pierre
greets you at his own extraordinary Ventura Studio. Tour Ventura's $69 Million Dollar Community Art Center:
Come to The WAV 175 S. Ventura Avenue Studio 218, Ventura, California 93001
(corner Thompson & Ventura Ave Downtown) Working Artists Ventura). From here, our
FREE SHUTTLE TROLLEY
will bring you and your guests to other great art exhibits like:
Museum Of Ventura County
,
Bell Arts Factory, and Stoneworks.
The WAV
, main art center... your first stop! Enjoy!
RSVP limited seating (805) 479-4000
>>>RSVP For This Event
>>>See 50% Off Art Sale
>>>See This Upcoming Show >>>See Sir Robert's Live Music Video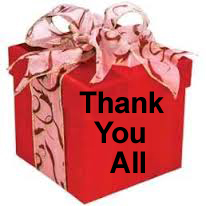 See OUR POSTER LOCATION SPONSORS

***Saint Pierre appears courtesy Of Green Light Records

Concert Art Shows
a Saint Pierre Production
In The Cultural Arts