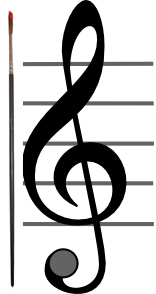 "Helping Young Artists To Create Their Vision"

(
Our fund raising cause that remains close to home! An investment in the kids!)

>>>See Award Winning Scholarship Students
>>>Nominate A Student On Line
>>>Nominate via Mail

>>>Sign Up For Kids $200 Module
>>>Apply For Low Income Scholarship Grant
MUSIC AND ART FOR YOUTH:
has a strong, yet simple mission statement to consider for your involvement.

>>>Watch 1 Minute Student Video
OUR MISSION: Through media content, we are dedicated to provide opportunities to nurture our youth to achieve their artistic dreams and goals in the arts. We seek out young generation gifted youth with the desire and potential talent in music and art . These extraordinary individuals are given the means to nurture their goals through CAPS Media Center in TV programming for community broadcasting. We are a 501 (c) (3) non-profit organization. Our media training for the kids, prepares the next younger generation for the future. Our help creates valuable inspiration & "hands- on" experience in the media arts. Our exclusive scholarships provide programming in:
>>>Nominate A Student On Line >>>Nominate via Mail

Nominations are accepted via e-mail or U.S. first class mail. The nomination must include full contact information of all parties involved, including nominator, parent(s), and youth. Contact information must include youth's & parent(s) name, address, e-mail, youth age, and direct parental telephone number for parental authorization and approval. A personal interview may be conducted with selected applicants. We will observe & consider their current work or portfolio when supplied by you or the parent(s).
The scholarships can be one or more multiple art categories such as: Music & performance art. visual painting arts, sculpture art, theatrical art, dance arts, hair art, and many other types of art forms without limitation. The can request to be considered for more than one category of art, in the interview.

Recipients of the scholarship fund will be based on need, desire and talent. Helping to keep the arts alive, youth (age 20 and under) are eligible for scholarships by means of nomination. Upon nominating youth, the required process continues with the candidate creating and submitting an essay. The essay must be submitted & received, no later than 14 days from the original nomination date. All scholarships will be awarded in our Concert Art Shows with advance notification to parent(s) and youth. Our Board of Directors reserves all rights to disqualification based on missing information as listed above, as your guide line. We wish you success!
The essay script must include answers to both of the following questions: (in 200 words or less)
1) Why do I want to pursue music or art?
2) Why I would be unable to achieve this goal without this scholarship?

Concert Art Shows
a Saint Pierre Production
In The Cultural Arts