>>>See Antonio TV Show
ANTONIO BARRERA STUDENT VISUAL ART SCHOLARSHIP: The kid entered our program at nine years old. Antonio Barrera was nominated by his public school teacher, Laura Newman. He was awarded an Visual Art Scholarship for instruction in sketch pencil and paints. Canvas, acrylic paints, easels, lighting, and brushes were provided with his custom scholarship. He has produced and sold his art works, "Crystal Dragon" & "Abstract Face" in our exhibits. Thanks to his first private instructor, Susan Colla for her teaching efforts. >>>More On Susan Colla Artist Antonio has been interviewed at our shows many times on stage before our live audiences. The entire family participates in Antonio's artist involvement. With First Friday art tours, our students have learned to integrate into the art community. Antonio entered four years of our private art instruction program. Paid professional art instructors are from Bell Arts and WAV (Working Artists Ventura), Michele Foster, Elaine Bryant, as well as Ramone Byne from Art City. This kid artist has completed many other pieces like "Ocean Scene", "Under Water", and his first abstract, titled: "Milky Way". He works with painting on professional canvas with acrylic paints. He also painted on a real surfboard as an alternative medium. This teenager is now well on his way to being a professional kid artist. Funds were raised for Antonio to go the Cal Arts College CAP program. Check his TV interview: >>>See Antonio TV Show
>>>More On Adam >>>See Adam TV Show
Our Scholarship Students, Teachers, And Families!
ADAM SORTOMME STUDENT MUSIC ART SCHOLARSHIP: At 15 years old, Adam Sortomme was awarded the Gifted Vocal Performance Scholarship, along with training on 6 string guitar, 12 string guitar, and then on electric bass guitar. In addition, he progressed extremely well with formal vocal training. He performed many times on the Concert Art Show stages. Thanks to his first instructor, Jodi Farrell. >>>More On Jodi Farrell Instructor In the next training phase, Adam was trained to write & structure original songs. He learned verse, chorus, and bridge placements. Even more of his advanced training was proficiency in blues scales & pentatonic scales with various music keys on guitar. In the final phase, Adam worked in the recording studio with his original songs. Thanks to instructor tk Tom Kwake. >>>More on tk Tom Kwake Instructor Professor, Bill Macpherson (music college instructor) donated a Fender bass guitar for Adam's further education on this particular instrument. This student's future is bright. He was offered an Artist Development Program, to find his way in a professional music career. Adam began college courses presently at this time.
MORE KID ART SCHOLARSHIPS will be awarded this year. The specific purpose is to provide needy kids with education in both the performing arts and the visual arts. Our non- profit organization has an emphasis to provide youth with accelerated arts education. Our community programs engage the public to be involved, to effectively continue the development of the cultural arts. This focus enables all ages and all generations in the community, to support creative artistic development. It allows this function to happen despite any economic hardships, any school district budget cuts, any public budget cuts, and any (family) financial hardships. Our "Accelerated Education Scholarships" develop gifted potential youth artists through custom assigned art teachers, and side by side professional art mentors. Our Concert Art Shows provide the platform for performance, art exhibits, and social skills for all our student kid artists. The result motivates the community and even adult artists to accomplish significant strides for new future generations in the cultural arts, through education. Our cause benefits the public through the educational convergence of the visual and performing arts.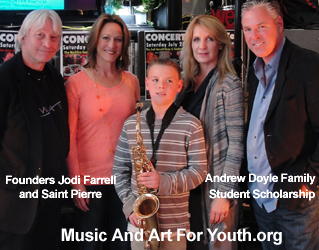 The Andrew Doyle Student Award
SAXOPHONE SCHOLARSHIP STUDENT AWARD!! This Performing Arts SAXOPHONE Scholarship Award went to Andrew Doyle at 9 years old. His parents were financially unable to provide an education for him. He is gifted on stage and entered into formal training with his assigned instructor, Tom Buckner. >>>More About Tom Buckner Instructor Andrew performed Saxophone arrangements professionally with Saint Pierre on the Concert Art Show stages. "This kid is truly gifted and well on his way in the music industry!"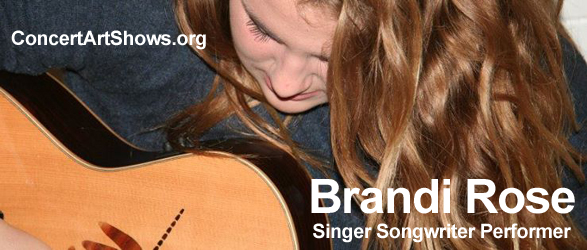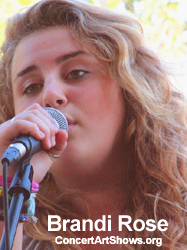 BRANDI ROSE LENTINI SCHOLARSHIP AWARD: She is a born singer songwriter performer that came to us at 13 years old. Brandi Rose Lentini, was awarded a performing arts professional career evaluation scholarship. Her amazing concert scholarship audition included a special appearance by Kimberly Ford, professional Jazz & Vocal instructor. Bradi performed her original songs to an audience filled with her fans, friends, and family. Her mom, Jennifer Lentini supports her greatly in her music carrer. Brandi's dad was cheering her, along with the entire audience. Many came from Santa Barbara to join in this Ventura appearance. Brandi Rose moved into music video projects & many professional music performances!
EMILY SCHOUTEN VISUAL PAINTING SCHOLARSHIP AWARD: Emily, was nominated by Powerhouse youth leader, Courtney Hull. At 16 years old, her art portfolio was reviewed by our board of directors in the initial interview. It contained some delightful paintings with acrylic colors. The Visual Arts Scholarship Award was presented to Emily by Michelle & Tim Spaulding at a weekly youth meeting in Ventura, California. Emily applied for Cal Arts College Youth Program (CAP) in Valencia, California.
>>>>Click To Nominate A Kid Now ::: It's Easy

PLANT A FINANCIAL SEED NOW!

Our pledge... every penny... every dollar will go to support the youth!